It's the most wonderful time of the year to be on Instagram! If you're an Insta regular, chances are your feed is already becoming filled with Christmas related posts from the friends and business you follow. Now it's your turn to get in on the action. Take a look at how to make your Instagram ready for the holidays.
Step One: Add the Holiday Flair
There are no cover photos on Instagram (yet) but you can still add a bit of holiday-related pizazz to your profile by creating a themed profile image. Think of your Insta profile picture as the app's front door to your business. If you would hang a Christmas wreath in December then you should also add a little Christmas cheer to your business's "front doors" on social media. If you sell products on your Instagram take your photos on a holiday-themed background or use an app like Canva to add a bit of flair to your images.
Step Two: Spread the Holiday Spirit
Encourage your followers to get in on the holiday spirit by sharing engaging posts such as pictures of you and your employees decorating a tree with a caption that reads "What's your favorite holiday tradition?" or "How do you decorate your tree?" Use stories to share videos or images of you and your staff getting your storefront or office decorated for the holidays. Posts like these give your customers a chance to engage with you and see your business's fun side.
This Instagram account for a local department store has been recently "hacked" by their elf on the shelf just for the holidays.
Step Three: Post for a cause
'Tis the season for giving...so why not use Instagram to promote a sale or raffle contest for a prize from your company with proceeds benefiting a charity or nonprofit or to advertise your business as a donation station for a local organization. Giving Tuesday has already come and gone for 2018 but you can already begin planning how you'll give next year.
Step Four: Create Wishlists and/or Giveaways
Everyone loves a good gift guide to help them decide on presents for their friends and family. Create collages of products or services you offer that appeal to certain groups of people like "The Young Mom Gift Guide" or "Gifts for The Sports Lover". Another type of post people absolutely love during the holidays (really any time of year) is a giveaway or contest. Want to treat loyal customers to a chance to win an awesome prize? Do a Christmas Eve or New Year's giveaway. One great way to engage followers and have fun while giving something away is to create a fan content contest (think Starbucks's Red Cup Contest or L.L. Bean's 12 Days of Puppies).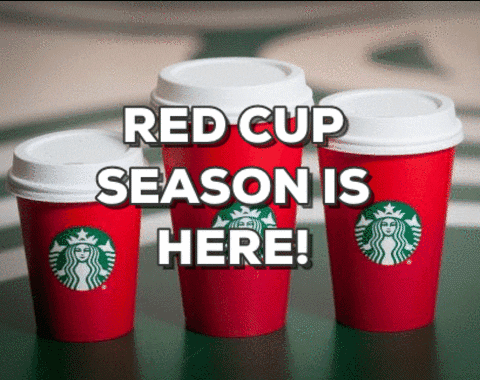 Step Five: Promote Holiday Sales or Gift Sets
Whether it's a discount on popular gift items or gift sets available only during the holiday season, Instagram is the perfect place to entice customers to shop with you.
Step Six: Get Trending With It
No holiday-themed Insta post is complete without proper, trending hashtags.This SparkFlow article offers a number of holiday hashtags to help get you started.
Bonus Step: Create a Festive Landing
If your holiday posts include links to your website, take time to create a special holiday-themed landing page to add continuity to your social media's holiday spirit.